This one may touch a nerve, so I apologize in advance.
Let me first say that it's my great honor to have played with some of the area's finest musicians in several of the region's largest houses of worship. I don't mean that they're "good for church players." I mean that they're considered GREAT by anyone who hears them anywhere.
Therefore, it grieves me that since I've gotten to be among such fine players, as a rule, christian/worship music is so derivative and unremarkable. Certainly, it is  expertly produced, copying all the most successful current formulas, but it covers no new ground. Now it's considered provocative or edgy only if someone writes a phrase like "wet sloppy kiss." I neither want to know the artist nor hear the song. Don't tell me. Just. No.
I'm not convinced that these people know what deep, real songwriting entails. It can't just be something quickly scribbled out in response to s brief emotional surge (though I concede that could legitimately happen occasionally). If the net result is a lyric that rhymes "praise" with "days" again, it might be time for a new writing scenario.
I'm not sure what chord he thinks he's playing. 
Check out this example: Regardless of your opinions on the band or the song, Led Zeppelin spent THREE YEARS writing Kashmir. First, Jimmy Page and Robert Plant traveled through the East, absorbing music and culture. Afterward, Page began writing a part he found interesting. The band began working on it together after he brought the idea in. Three years after the writing started, they completed what is generally considered their finest work. Here's a more detailed account from Wikipedia:
https://en.wikipedia.org/wiki/Kashmir_(song)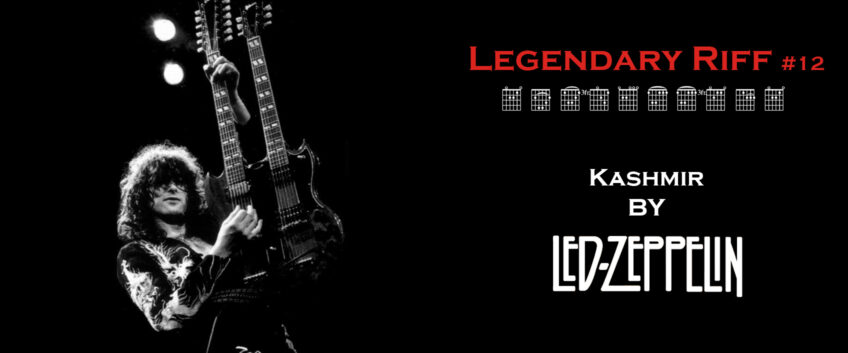 Here's another one:  Queen's Bohemian Rhapsody was an idea being kicked around for a while. There is some indication that Freddie Mercury had been writing parts of it as early as the late sixties. When the song was released in 1975, they had spent three straight weeks RECORDING it (after the writing process was finished). From Wikipedia – "May, Mercury and Taylor reportedly sang their vocal parts continually for ten to twelve hours a day. [emphasis mine] The entire piece took three weeks to record, and in some sections featured 180 separate overdubs." Read up on it here: https://en.wikipedia.org/wiki/Bohemian_Rhapsody
Let's be honest. Christian/worship songwriters are clearly not investing this amount of time or attention, at least in the music-composition… OK, and yeah, probably not the lyrics either. The genre seems desperate to make the smallest possible changes to its formulas, and it shows. There are no innovations or departures, only safe repetitions, tendered over and over again.
So how can this subset of the music industry move into a new era of creative growth? I think the MUSIC ITSELF has to be inspired. When you hear Kashmir, the music speaks volumes before Plant sings a syllable. It took a long time of trial and error to arrive on the sounds that were being used, and the parts each instrument played. This is what christian/worship music needs to do- something new, inspired and different… something AUTHENTIC.
An artist friend of mine attempted to pay me a compliment a couple of years ago. He said, "There's something so worshipful about the way you play guitar." What he tried to convey in that statement was that there was a distinct mood that was being created, and that it ushered him in to a place of deeper spiritual communion. Well, that's exactly what I have tried to do all the time, no matter where I played (most of which was outside of the church). Success! As an artist, I want to move people emotionally/spiritually. If I'm not playing something that inspires ME, how can I expect to inspire others. That's MY authenticity, for good or bad. It can't just be default chords and the coolest effects. The actual phrases that I'm playing need to be saying something.
I include this picture only because it's awesome and hilarious.
I approach what I do with great care, and a thousand questions, like… What sound am I going to make? Which guitar does it best? Which pickup? What notes/chords/fragments/phrases? Is it better to play the notes low on the neck, on the higher strings, or high on the neck on the lower strings? Will I use a different type of pick for this song? Slide? Ebow? What effects? Should I play more in concert with the song's mood or should I add contrast?
Then I'm interested in seeing how I can get the rest of the band to interact with that.
Caution: Not everyone is ready to make changes.  Worship leaders, in particular, are usually successful by perpetuating the status quo, so they have no pressing need to change their game (understandable). In my modest experience, they tend to be resistant to ideas that don't originate with themselves or other worship leaders. If you press, you might find yourself sitting at home on Sundays.
"Look, they really just want to hear me doing the same thing I did last week."
If you're a guitarist (or any musician) playing in a modern church, what can you do to drive your music team into a new place of authentic expression? Do you just copy the trends because the trends are what your bandmates expect to hear? Or do you reach for something beyond the music; something you hear in your heart/mind that you're inspired to find on your fretboard (or equivalent)?  I will always try to bring the full measure of my influences and inspiration to my playing, either inside or outside the church. What about you?
Sound off.