What Do You Take From Your Influences?
I was 11 when I learned Led Zeppelin's "Stairway To Heaven." Up to that point, I really had no concept of what could be done with a guitar, and I was stunned by the beauty of this music I had never heard. To this day, Jimmy Page remains my biggest influence, though I don't really sound anything like him.
It was sixth grade, and it was as if a veil had been removed from my ears. Suddenly I was REALLY HEARING the music on the radio. The next year, MTV went on the air, and suddenly I could SEE Rock and Roll… and guitars; beautiful awesome guitars! Prior to this, and even for several years after, it was almost as if showing rock bands on mainstream network TV was inappropriate.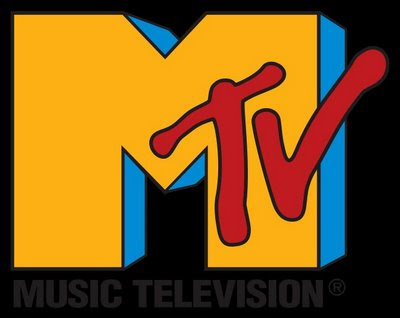 MTV didn't have enough material to fill their programming time, so they showed concert footage. It was there that I saw The Who for the first time, and Rush and Triumph and Van Halen. Through produced videos, I saw Lindsey Buckingham with Fleetwood Mac, and some teenagers called Def Leppard and U2. As MTV grew, guitars seemed to wane in importance as the 80′s went in the direction of Madonna and Michael Jackson. But by then, I was a guitarist, tried and true.
I have three main spheres on influence on my playing: classic rock, shredders and early metal, and what I once heard someone call the "guitar anti-heroes"
The classic rock genre is easy, because it's where I started. There's Page and Hendrix and Clapton, Brian May and Pete Townshend and Alex Lifeson. Lifeson in particular carried me into and through the 80′s, where the others didn't do much that was new or different.
It was Van Halen who changed the game for me (and millions of others). The early metal bands caught my ear, particularly Iron Maiden with Dave Murray and Adrian Smith. Vivian Campbell's work with Dio floored me, and then Vai and Yngwie and Satriani appeared and floored me again. I thought I was doing well keeping pace with them (for a teenager) until I discovered Nuno Bettencourt. That's when I knew I couldn't keep up. The consolation at that point was that I had a girlfriend who was WAY more interested in my songwriting and singing.
It was then that something clicked for me. It was all about "the hook." Peter Buck and Lindsey Buckingham and The Edge and Andy Summers and Mike Campbell and modern Alex Lifeson all suddenly made sense to me. I started writing guitar hooks into each song, and people really connected to that. When I ended up in the band I toured with, it was because my guitar hooks gave voice to the instrumental passages where our fantastic singer wasn't actually singing. Every part became identifiable.
It was Page that taught me atmosphere and the incorporation of unusual chord voices. Hendrix taught me soul and swagger. Clapton gave me heart. Brian May gave me dexterity. Alex Lifeson gave me unconventional thinking.
Van Halen gave me freedom. Vai let me get weird, and Satch pointed out the beauty of melody. Nuno made me reach farther to reconcile funk with rock, and have fun with it. Peter Buck brought me back to the value of a jangly rhythm. Lindsey showed me how to get out of the way of the song. The Edge taught me how to make small things carry a big sound. Andy Summer let me use my jazz training to up-end stale pop formulas. Mike Campbell taught me how to write phrases that speak without words, in the middle of wordy songs.
I finally got the chance to put it all to work, to take it all out into the world, sort it out, and apply it in front of hungry listeners. I think it worked. I had a pretty good run with it. I developed a style that reflects those influences and became a pretty unique blend of them all.
Who are your main influences, and what did you take from them? How do you apply it to what you do? How well does it work? I'd love to hear about it.