The "DDA" ("Dave's Delay Array")
Developed circa 2002, by Dave Eberhardt.
In the mid-90′s, I bought my first Boss DD-5 Digital Delay which finally allowed me to have a portable tap-tempo delay.
Up until that point, my only tap delay was a Lexicon JamMan rackmount delay/sampler. Over the years, I tried combining lots of different delays, and spent a lot of time tapping and switching and generally being miserable.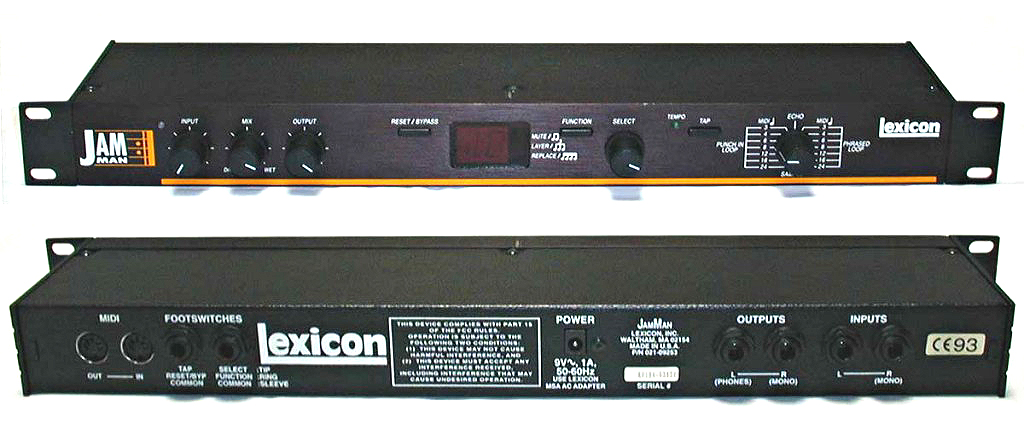 A few years later, the DD-6 promised some new features, so I bought one. Immediately I discovered that I couldn't use it the way I liked, and I sold it. But as I was trying to come up with a graceful way to synchronize and cascade my delays, it hit me like a thunderbolt one afternoon in my basement:
I could split the tap-tempo footswitch cable, and trigger TWO DD-5′s!
Well, I got a second DD-5, did a little splicing and soldering, and it worked perfectly. Later I added a third DD-5. This has been my delay rig now for nearly fifteen years. Only recently has anyone produced a synchronized tap delay that works as well as several DD-5′s.
Note: Boss' DD-7 will work the same way as the DD-5. It offers more options, but I don't think it has as much clarity as the DD-5. Just my opinion.
What I like about the DD-5 and DD-7 are these three features:
Each pedal is always listening to the tap, even when it is bypassed.
Echoes decay naturally when the pedal is bypassed.
Can be connected to a common tap pedal.
With the DD-5′s, I can be just playing along with the band and tapping my foot. As soon as I step on the delay pedal, the echo of each is in perfect sync, and they are all in perfect sync together! You want that U2 thing? Simple. Want big swimmy volume-swells? Done. At present, the only modern units that offer the same grace of live operation are the Line 6 M9 and the TC Electronic Flashback Triple Delay. Those have some negative details that I will save for another time.
In any case, here's how to make the DDA ("Dave's Delay Array"). Wiring will require the sacrifice of a few cables, or the creation of some new ones. I like to connect the tap-tempo input cables to the DD-5′s with right-angle jacks like these: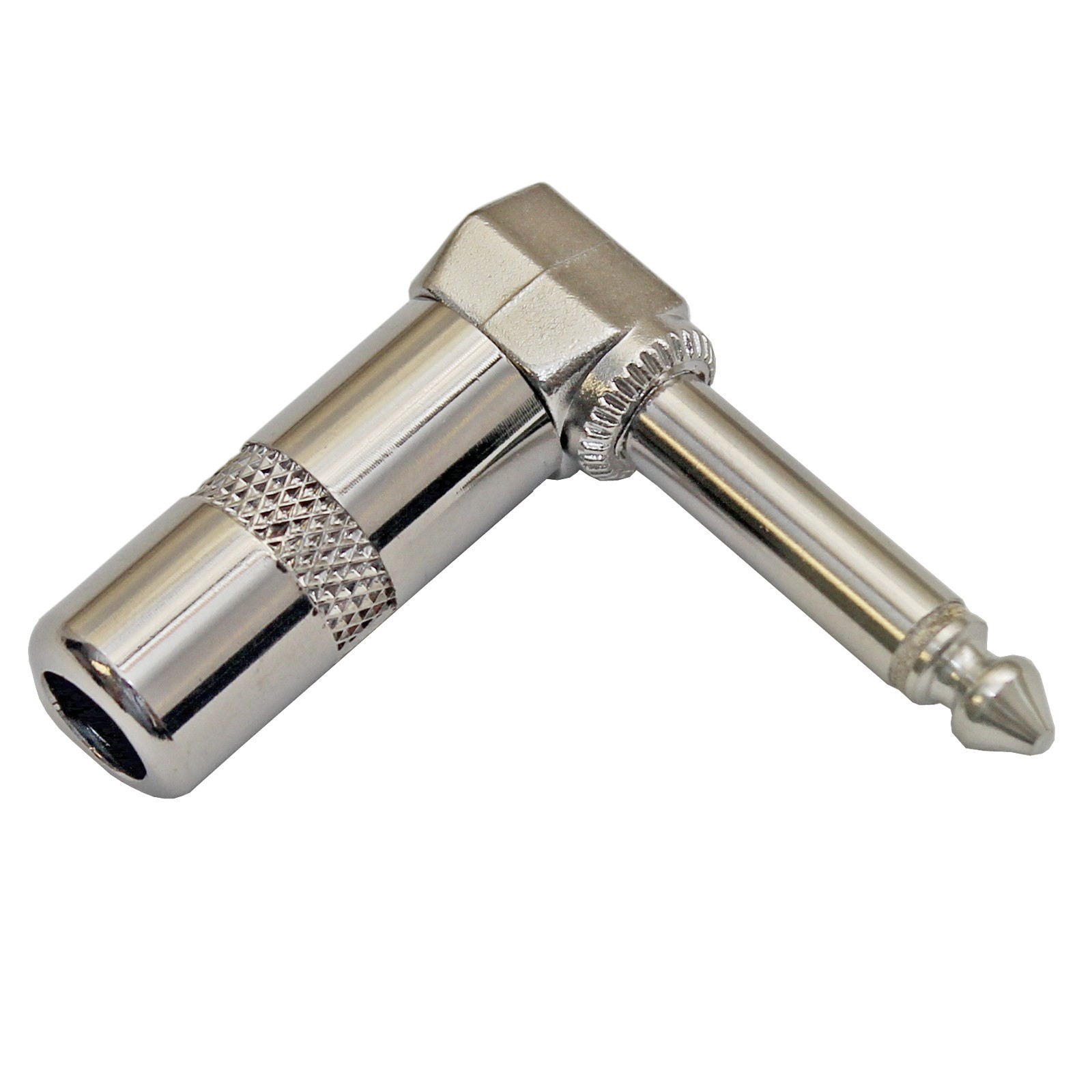 You can use a special tap-tempo pedal, but any momentary-interrupt, non-latching footswitch will work. I like to use those simple sustain pedals that get used with keyboards. They tend to be quiet and durable. I don't like my audience to hear my foot going ker-chunk, ker-chunk, ker-chunk…
Anyway, strip the cable's black outer covering down to expose the two wires inside. In my diagram, I have colored them red and yellow, but they may be any two colors. Strip the colored covering down to expose the bare wires. Lightly braid the respective wires going to each DD-5 together, red and red, yellow and yellow.
Now expose the wires on the tap-tempo footswitch cable the same way, and lightly connect it to the braided DD-5 wires. Connect power and audio, and test to see if it works. If neither delay syncs to your tap, switch the wires on the tap cable. Once it works, make the connections permanent, wither with connectors or by soldering. Don't leave the bare wires exposed. I use heat-shrink tubing and/or tape. Make sure that the separate wire connections don't touch each other (keep the red away from the yellows), or it will short out the connection (this isn't harmful, but it just won't work).I bend the reds to one end of the cable, and the yellows to the other end.
It may take you a few attempts to get it all laid-out and connected the way you want. Experienced solderers can do this kind of work in a few minutes. The good news is that you can start with two delays and add a third. This is how mine are connected.
Connect all the yellow wires together, and then all the red wires together. Don't let the reds tough the yellows! And again, these may not be the wire-colors you see.
This is my actual pedalboard. You can see that I marked each DD-5 with the beat-value of each echo. Oh, by the way, that's correction fluid ("Wite Out") on black gaffer's tape. I usually cover manufacturer names and logos. It's MY pedal now.
Oh yeah. That VS-XO is a recent addition. I will be doing a demo and review of it later
For the record, this is basically what I used for all of my live gigs with the Katie Reider Band, Crossroads, everyone I worked with at Blue Jordan records, sub dates, The Mood Rings, Horizon, etc.  I hope the DDA works well for you, saves you money and headaches, and gets you the same kind of easy sonic victory that it has for me. Best of luck!
Got any other cool delay ideas? I'd love to hear them. Feel free to ask me for more details on the DDA. Remember, that's "DAVE's Delay Array."
All information herein © 2016. You may use it and share it, just document where you heard it first.