What follows is a true story.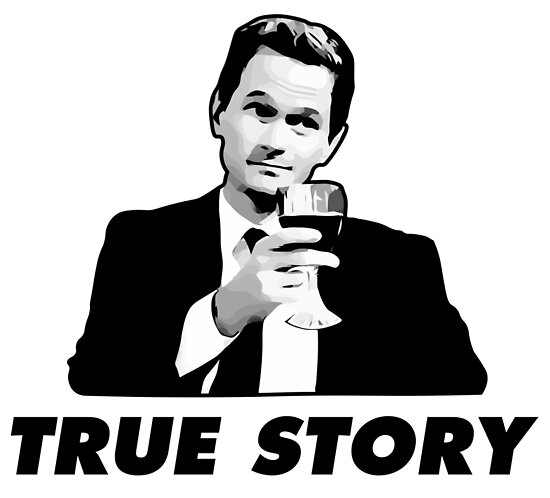 In 2002ish, I was in a band called Gwendolyn Speaks, with some friends who were superb musicians and singers. We were booked to play the Columbus Arts Festival that summer.
Festival performances are a mixed bag. Organizers want live music all day long, but most people are only interested in seeing live music starting approximately at sunset, when the stage lights are on, and the alcohol is starting to flow. As the bigger names get the later slots, this means that you have to be pretty well known to play an evening set. Otherwise, your crowd looks like this:
Woot!
Well, Gwendolyn Speaks was not a big name in Cincinnati, much less in Columbus, so our set time was something like 1pm on a Sunday. Predictably, the area in front of the stage was pretty empty. There was a steady stream of, say, moms with kids, who would stroll by, listen for a few minutes, and then move on. But there were two guys who "looked like musicians," sitting and watching our set. One was in black jeans, a black sleeveless shirt and black skullcap. The other had a Hawaiian shirt and very tall hair. I figured maybe they were playing on the same stage later.
On that same date, there was a guitar show scheduled on the opposite side of Columbus (these happen twice a year). Now, knowing that not many people were going to be present at our show, I was mostly hoping to finish the set and leave quickly, so I could find a cool bargain at that show.
It was also at this time that I was using a pretty complicated rig, though I may have been actively simplifyng it. In any case, I was almost certainly using two UK-made Vox AC15 amplifiers, running in stereo.
[Two things: (1.) I believe I may have been a front-runner in the Cincinnati area for using AC15's. They weren't being used by many people. Then I got mine, and suddenly everyone started getting them. (2.) Yes, I know these aren't AC15's. ]
At the conclusion of our set, I went straight to work, tearing-down my gear, and loading it out to my car, which was conveniently parked right near the stage. As I was heading back to the stage for another armload of gear, our bassist said something like "Billy Bob Thornton is over there, and he wants to meet you." I laughed, because, come to think of it, the guy in black DID look a lot like BBT. It was a good joke from Pete the Bassist, who was usually clever and understated like that. So I walked up to the stage front to meet the guy.
It was actually Billy Bob Thornton. The actor. The real guy.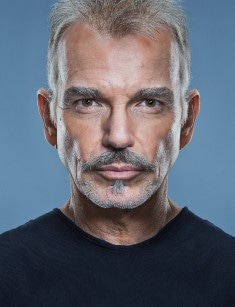 I shook his hand and said hello. He had a tattoo on his right bicep that said "Angelina." As you may remember, he and Angelina Jolie were married there for a bit. This meeting was like a month before they split up.
Anyway, turns ut that BBT is a musician (a drummer – make your own jokes), and he and his band were actually performing later, though on a different stage.
If you were a man, it was easy to watch a Gwendolyn Speaks set, because our two lady singers, Tara and Carrie, were quite lovely. And Pete and Scott and I were all music geeks, so we tended to infuse the catchy pop songs with some nice flourishes.
So, not surprisingly, BBT loved the show, and he and his guitarist (Hawaiian shirt guy) said they loved my tone and playing, and wanted to ask some questions about what I used. So, long before there were YouTube videos and guitar sites devoted to this sort of thing, I gave a "Rig Rundown" to Billy Bob Thornton and his guitarist.

[Note the amplifiers behind these guys]
After a pleasant chat, we all went our separate ways. I headed off to the guitar show, where nothing memorable happened. For the remainder of the day, several of us just called each other and screamed into the phone; "Aaaagh! Billy Bob Thornton! Aaaagh!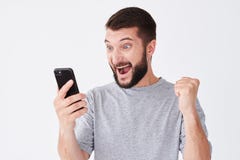 "Aaaagh!"
This was back when cell phones did NOT come with cameras. So of course no one took pictures. Who takes pictures at a Sunday afternoon gig? Well, the next day, I stopped at a gas station and bought a disposable camera to keep in the car, just in case. For you youngsters, a disposable camera cost a few dollars. You would take a bunch of pictures with it, then take the whole camera in to a place (say, a pharmacy or grocery store) to get the pictures developed. They would discard or recycle the camera, and you would get your pictures. I am surprised to learn that they are still around.
Also at this time, my wife had a tendency to steal whatever camera I owned, take photos with it, use up all the film, and then lose/ruin/misplace the camera. So a disposable camera seemed like a great idea for me. I kept one in my car until she found it, stole it, took a bunch of photos, and left me with no camera. This happened several times.
Thus, despite my best efforts, here's another "big fish" story:
A year or two later I would find myself on stage with The Pointer Sisters.
Yes, really.
Of course I had no camera. Of course.